Check out my youtube channel:
Mark on youtube
Check out my soundcloud page:
Mark on soundcloud

A passion for strings!
Copyright. honeymanguitar 2014-2018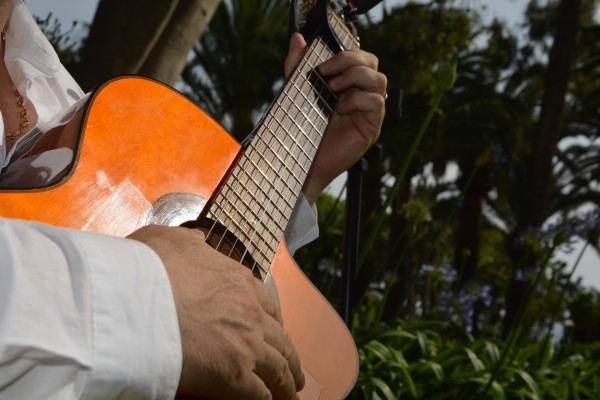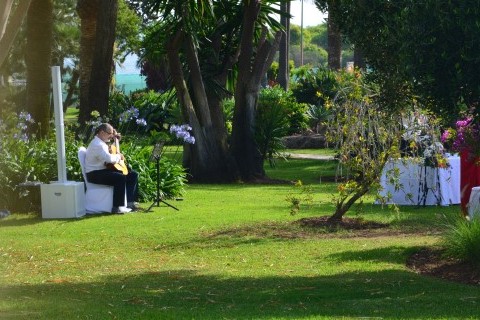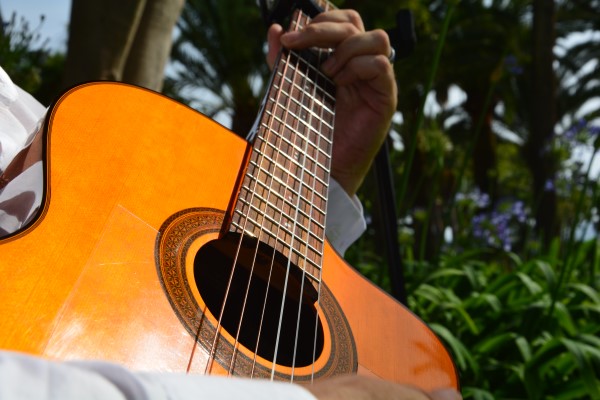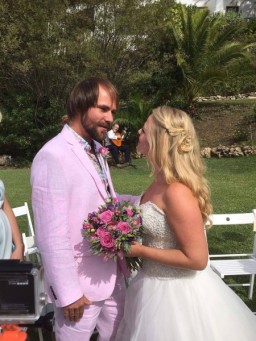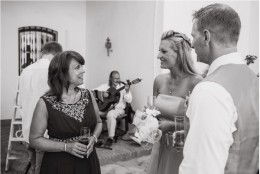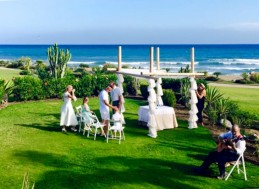 In the past, weddings were almost always religious affairs, with fairly strict guidelines as to what constituted appropriate music for each section.
Modern weddings tend to be more individual and music choices a matter of taste. I have been asked to play everything from "Here comes the bride" and "Something in the way she moves" to "Cannonball" and "Hotel California" as Brides entrance pieces. The choice is generally yours for what is played during each part of your wedding. The exceptions tend to be Church weddings where restrictions may apply to what can be played, so it is always worth checking with the Celebrant before booking.

You will normally decide the order of service with your celebrant and it can be as non-traditional as you like! Once the order is decided on, you can choose the music you want for each section and forward the order and selection to me.

For your reference the following are the traditional sections of the service where music is played.

Prelude - gathering and seating of the Guests
Seating - Mothers and close relations are seated
Processional- the Celebrant, groom, best man and maids of honor take their places.
Brides entrance - Bride and Father, Flower girl/boys, etc. enter and walk up the isle.
Candle lighting/Ring passing/Knot tying ceremony/Communion -the Blessing
Register Signing - the official papers are signed
Recessional - the happy couple walk hand in hand down the isle!

Your ceremony may include all, or some, or extra parts! I have, on occasion, played softly throughout the vows and declarations.


If you have a very clear idea of what you want, confirm the order of service with your Celebrant and let me know asap.
If you are not sure, let me know the type of music you like and I will make choices based on that, and the order of service.
If you have one favorite piece that you want played at a particular time, just let me know. If it is a piece not on my list please give me at least 3 months lead time.

It's beautiful live guitar music, you can't make a bad choice!
My 90 most requested pieces and a little about choosing music for your special day.
Classical
∑A river flows in you
∑Adalita
∑Air on a G string
∑Bridal March/Chorus
∑Cannon in D
∑Cavatina
∑Concierto de Aranjuez
∑Greensleeves
∑Lagrima
∑Romanza
∑Scarborough Fair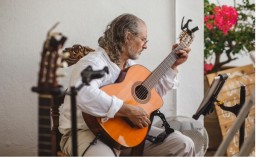 Music and your wedding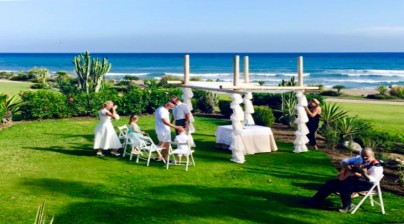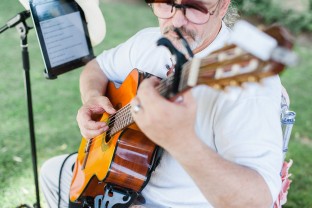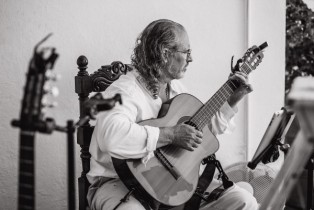 Photo courtesy of Radka Horvath Photography.
Photo courtesy of Radka Horvath Photography.
Photo courtasy of Tony Wilkinson Photography
Photo courtesy of Lisa Franco, Bella weddings
Jazz
∑Amazing Grace
∑Amore
∑Autumn Leaves
∑Baby I'm a fool
∑Besame Mucho
∑Cry Me A River
∑Dock of the bay
∑Feelings
∑Fly me to the moon
∑I donít know why
∑ In a sentimental mood
∑Moon River
∑Satin Doll
∑Somewhere over the Rainbow
∑Summertime
∑The girl from Ipaneama
∑The shadow of your smile
∑Wave
∑What A Wonderful World
Pop
∑Adventure of a lifetime
∑A sky full of stars
∑A thousand years
∑Aint no sunshine
∑All of me
∑Annie's song
∑Blackbird
∑Cannonball
∑Fields Of Gold
∑Fire and Rain
∑Free falling
∑Hallelujah
∑Here comes the sun
∑Hotel California
∑House of the rising sun
∑I Can't Help Falling in love
∑If (Bread)
∑Isn't She Lovely
∑Just the two of us
∑Katie
∑Kissing you (Romeo & Juliette)
∑Lovely day
∑Make you feel my love
∑Marry Me
∑Shape of my heart
∑Someone like you
∑Something in the way she moves
∑Stay with me
∑Streets of London
∑The first time ever I saw your face
∑Time after time
∑True colors
∑Vincent
∑When you say nothing at all
∑While my guitar gently weeps
∑Wish you were here
∑With or without you
∑Wonderful tonight
∑You are so beautiful to me
∑You Are The Sunshine Of My Life
Blues
∑Knocking on heavens door
∑Magnolia
∑Nobody knows you
∑Still got the blues
∑Stormy Monday
∑The thrill is gone

Spanish
∑Various Themes
∑Phearon

Original
∑Agridulce
∑Alan's song
∑Blue Lori
∑Blues in E
∑In your arms
∑Marking time
∑Nocturne in G
∑Noels song
∑Rock don't shuffle
∑Spring rain
∑Tango Andaluz
∑The Loar Groove
∑This Day